Franklin Water Damage Restoration You Can Rely On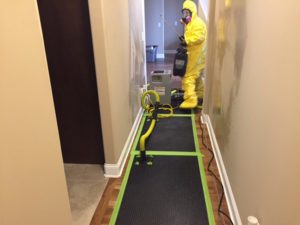 We are available 24 hours a day, 7 days a week. From water cleanup and removal, flood cleanup, and complete restoration services, our certified and trained team can get your home, property or business back to is pre-loss condition. Our Franklin water damage team utilizes the best technology for the job and have the most talented professional, trained technicians with excellent service.
We are one of the most respected companies in the industry—with decades of experience in working with some of the largest reconstruction and emergency service companies in the nation.
Complete Flood Damage Cleanup & Removal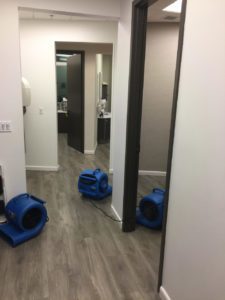 We provide full extraction, structural drying, and water damage repair, from any emergency that may arise, from broken pipes, leaky or frozen pipes, sink overflow, toilet overflow, refrigerator, washing machine, water heater or dishwasher malfunction, or basement water damage from storms or in home disasters. Our flood damage technicians are equipped to handle any problem of any size 24 hours, day and night. All it takes is one phone call and we can arrive on the scene within minutes to handle all your Franklin flooding and damage needs.
We put our Franklin water damage clients first and communication is the vital to every part of the process. We understand the stress of dealing with a disaster in your home or business, and our goal is to make the process easy for you and that every part of the project is done right the first time. Our no-hassle approach makes sure you know what is going on at any time and that our priority is to get you back to a pre-loss condition quickly. You can rest easy knowing ASAP Restoration has your water damage restoration in Franklin TN taken care of.
How we handle water removal and flood damage
At ASAP Restoration we can assess the situation, respond quickly, and create a solution to handle the problem. All of our technicians are IICRC trained and certified and with an A+ BBB Rating, we know how to make sure our customers are taken care of as a priority. Our technology is the best and our reputation says it all.
Sewage Cleanup & Removal in Franklin TN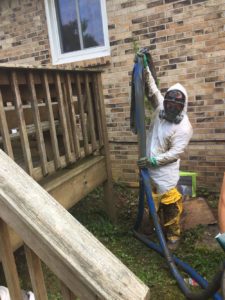 We provide safe sewage cleanup and sewage removal throughout Franklin to keep you and your loved ones safe. Raw sewage is difficult to cleanup and can be extremely hazardous. sewage damage can contain high amounts of harmful bacteria and there are serious health risks associated with it. Do not try to clean up a mess from broken pipes that are connected to a sewage line. Coming in contact with fecal matter or raw sewage can cause disease, can destroy your valuables and cause severe damage to your property.
Only a trained professional equipped with the right equipment should handle sewage cleanup and removal. Our Certified Restoration Specialists are trained to clean, disinfect, and sanitize your property's sewage damage, minimizing the risk of health hazards or further damage. We can remove, repair, replace, or remodel the affected area of your home or business as needed. We understand the need for efficient, hassle-free restoration after a sewage catastrophe.
Dedicated Disaster Response Teams
We utilize the best technology for water cleanup in Franklin TN and have the most talented professional, trained technicians with excellent service. We provide Franklin water removal services to all residential and commercial water damage Franklin TN victims. If you are experiencing an emergency water damage disaster, don't hesitate, call us immediately at 615-903-8929.
About ASAP Restoration
Born and raised in Birmingham, Alabama, Shane O'Dazier graduated from Auburn University and made the move to Franklin where he started working for a custom home builder in Williamson County's heralded neighborhood Laurelbrooke. After a few years experience, he left to start his own company in the construction field.
"We are here to help you get back to pre-loss condition easily. With our no-hassle approach we know that time is critical and we respond with the right speed and urgency. My team at ASAP Restoration is here to help you get things done right the first time."
We Work With Your Insurance Company
Suffering an insurance loss can be a very scary experience for any customer as your property is being damaged before your very eyes. Most customers have never filed a insurance claim and are unaware of the first steps in proceeding after a loss. Allow ASAP Restoration to step in and walk you through the entire process from the first call to reconstruction.
We provide water damage Franklin TN, including 37064.
Some of the locations we provide services near include Battle Of Franklin – Civil War Museum and the Carnton Historical Landmark.
ASAP Restoration is located at 105 Southeast Parkway #103, Franklin, TN 37064. Call us today at 615-903-8929.
---